crime in my area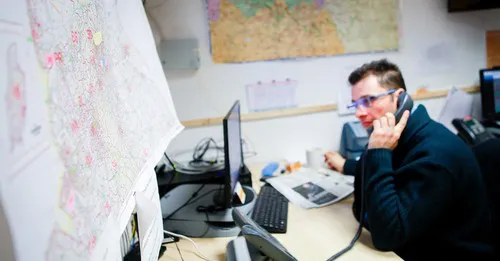 How safe is your area? Use our search feature to find out your local crime statistics, and then call us for a free security consultation. We are your local emergency locksmith in London and beyond, and we are here for whatever you need. We can install a new security grill for your business, a smart lock for your home, or any other device you need to ensure your safety and security
LOCKSMITH SERVICES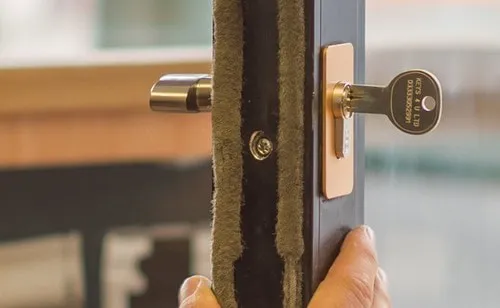 We offer a variety of locksmith services including lock change, new door installation, van lock installation, smart locks and other smart home security devices, safe services, security surveys for home and business, CCTV, security grills, garage door repair, and more! We can handle all of your security needs.
Door Services - Door Repair and Replacement

Door Services - Door Repair and Replacement
Our door installers are available 24/7 and offer hundreds of replacement front door and interior door designs and styles with the highest quality materials. Keys4u professional door installers are local, licensed, insured, and checked before helping you install a new door.
BLOG4U - RECENT POSTS
FAQ's
Why should I choose Keys4U?

Keys4u Locksmith is one of the largest uniformed, All our tech DBS Checked Locksmith network in the UK.Keys4u have Iso 45001 & 9001Accreditation We have locksmiths that work and live in or close to your area and can usually be with you within 30 minutes. We are on call 24 hours a day, 7 days a week, we never charge a call-out fee and our work comes complete with a guarantee.
Can you guarantee a local locksmith will be sent out?

Yes. All our locksmiths will be on site within half an hour of taking your order.
Do you ensure locksmiths you use are checked as being suitable?

Yes. All our locksmiths go through a Disclosure and Barring Service (DBS) check so we are able to ensure complete safety and accountability.
I've heard that getting into premises can take time. How long will the process take?

Rim cylinder locks can be entered quickly, five level mortice deadlocks will take longer.
Do you sell British Standard locks?

Yes. We stock the full range of British Standard locks required by your home insurance supplier to validate your policy.
How do locksmiths actually enter premises?

We use non-destructive techniques so there will be no damage.
What are your payment terms?

We take all major debit and credit cards and cash. You can also pay over the phone. In all cases, receipts are provided.
Are you UK-wide?

We cover most major cities and surrounding areas (Greater London, Manchester, Leeds, Liverpool, Bristol, Birmingham, Northampton and Milton Keynes).
Do you offer Emergency Locksmith Services?

Yes. We provide 24-hour, 7 days a week locksmith and security services.
What does a locksmith actually do?

A locksmith service provides all your security needs for your property, from gaining entry to a property up to installing a new alarm system.
Is it cheaper to re-key or replace locks?

This depends on the lock itself, some locks can't be re-keyed at all.
How much does it cost to install a lock on a door?

Installing a lock is dependant on the type of the door. The labour rate is usually is £69 plus VAT per hour.
How do I know if there is a locksmith near me?

Please call us and we will advise how far our locksmith is from your location or visit o https://www.keys4ulocksmith.co.uk/locksmith-near-me
October 15, 2021 , 08:03:20
Great swift work! Haim locksmith Hatfield
October 10, 2021 , 08:38:48
Good job very helpful Haim locksmith Hitching
October 03, 2021 , 06:21:03
Great service and very good job. Haim locksmith London
October 01, 2021 , 06:27:20
Very happy thanks Haim locksmith tunbridgewells
September 27, 2021 , 08:32:18
Prompt and efficient response. Professional job, Vlad was polite and completed the job quickly. Very clean, and tidy and pleasant. No hesitation in recommending the service.
September 24, 2021 , 17:23:20
Excellent, welcoming and prompt service today, from the guys in Unique Locksmiths, Chingford, they are so helpful. Very nice, neat and well stocked shop as well, Definitely re ...
September 24, 2021 , 06:41:22
All round top bloke Haim locksmith London Q
September 23, 2021 , 08:38:57
Happy with service .quick professional response Haim locksmith Stevenage
September 23, 2021 , 03:31:23
Amazing employee, he came on time and done a very good job. Haim locksmith SL1
September 22, 2021 , 07:38:01
Job well done Haim locksmith CR3
September 22, 2021 , 03:17:04
A very happy chappie right now! Haim
September 18, 2021 , 13:47:52
Very efficient pleasant manner would recommend job for you lol done
September 18, 2021 , 11:52:07
Grat job great service would use again if needed. Lish new his stuff and was courteous great job lish thanks.
September 18, 2021 , 01:18:09
I was stuck, locked out of my apartment and it was 1am! Radu came out in a very quick response time and had us in the apartment within a couple of minutes. He was polite and fr ...
September 12, 2021 , 09:45:33
Haim was highly professional, friendly and helped us quickly. He was patient at explaining everything. Highly recommend. Haim locksmith London
September 11, 2021 , 17:39:50
Andrew was very early to arrive and helpful. He even added a discount to the full price. The work to change the front lock and give me keys was very quick from the moment he ar ...
September 08, 2021 , 17:02:54
Great and very fast service. Sandy was Very helpful. I will use him again.
September 08, 2021 , 12:23:43
Vlad from your Ilford branch was excellent. He fixed my window issue which two glaziers and another locksmith couldn't fix! All in the space of 30 minutes. So impressed an ...
September 07, 2021 , 04:39:44
We're there within an hour. Professional, great service. Highly recommend
September 03, 2021 , 10:11:09
Looks like a very good job.