Your Local Emergency Locksmiths in Birmingham
Need an emergency Birmingham locksmith? locked out or your premises? looking to change locks? only 30 Minutes response time!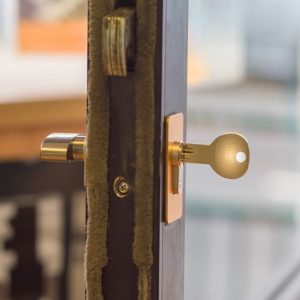 All locks supplied and fitted compliant with British Standards-3621, while our locksmiths carry a full inventory of such standard keys including a full range of car keys available to cut onsite. Save time and money with Key4U and experience a high degree of customer satisfaction as a result. Our work features excellent craftsmanship and we take great pride in personally guaranteeing all work done for up to six months.


Guaranteed Unlock, Lock Repair and Door Lock Installation in Birmingham
Experience unmatched service efficiency with our 24 hour service fully focused on quick response times on all B27 Birmingham locksmiths' unlock services. Call now for a no obligation, free quote, or request a call back at your convenience. You can find out more about our prices here. One of our locksmith specialists will contact you to arrange a quick visit during the day, evening or over weekends.
Satisfied customers inquire about locksmith emergencies like jammed locks, key duplicates on the spot, lock repairs and refurbishment for rare equipment. Do not hesitate to get in touch should you need assistance with locked vintage boxes, door lock replacement, lock care for property refurbishment or getting locked out of your business premises. Remember that our servicemen are reliable, discrete and know their craft very well. Please check our Services range here.
Keys4U also performs security system installs and replacement, including CCTVand alarm systems, to help clients improve commercial property security options as required by either law or contract. Custom-tailored security solutions for any kind of premises using the latest cutting edge technology are available. We carry work for personal homes as well as commercial environments where special care and attention must be given, including setting up appointments out of regular office hours.
Birmingham Lock Change
Our locksmiths have a wide range of products stocked in their vans. Our vans are stocked to deal with lock-outs, Fresh door lock installations, cylinder lock changes and repairs. Below is a list of the most commonly used locks.


Mortice Locks
Mortice locks, usually installed into a wooden door, are generally good quality, sturdy, durable locks with many security benefits and functions. They are very secure due to the deadbolt being incorporated into the body of the lock, which is where the name Mortice comes from. Mortice is the term for a cut, groove or hole cut into a part to be received by a tenon with the same dimensions.


Nightlatches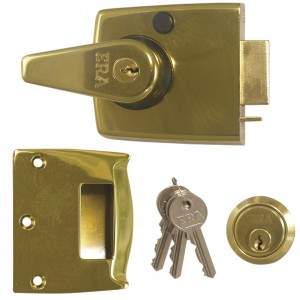 Nightlatches come in all shapes and sizes and with various levels of security. They are also commonly referred to as Yale locks, since Yale has a long standing history of manufacturing them. Many of these locks have something known as slam locking which basically means that once you close the door, it will automatically lock itself and can only be opened again with the key.


Rim Cylinders
Rim cylinders are very common throughout british households, a plain 5 pin rim cylinder lock provides ample sercurity with the bonus of customisation, allowing you to engrave your own name, logo or contact information on the face of the rim cylinder lock.




UPVC Door Locks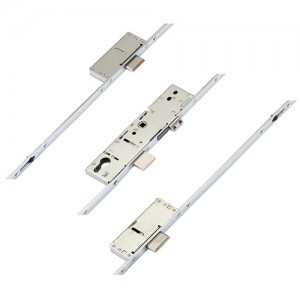 UPVC Doors tend to have a much better life span than your typical wooden door. Being stylish, Cheaper and more Secure why not go for a UPVC Door?

October 24, 2020 , 14:26:28
The locksmith came within 30 minutes and gained access in to my house within 5 minutes with no damage . Very good service and would highly recommend.
October 24, 2020 , 11:47:27
Very impressed indeed. Great company. Alex from Birmingham did an excellent job after the wind shut my door behind me. Thanks. Highly recommended
October 18, 2020 , 11:45:50
September 08, 2020 , 15:49:43
Radu Keys4U Birmingham RaDU was very punctual and did a really good job of my issue of forgeting my keys. Would highly reccomend.
August 24, 2020 , 16:17:06
Radu Keys4U Birmingham First class service absolutely brilliant thanks
What absolutely incredible service. Fantastic in every way. You should be very proud to have this man in your company. Great waiting time and such professional and brilliant te ...
Radu Keys4U Birmingham Very quick professional and efficient service. 2nd time using this company would highly recommend.
Radu Keys4U Birmingham Locked ourselves out of the house. Superb service. Arrived within 20 minutes. New lock fitted, very satisfied.
Alex was polite and professional, he explained everything he was doing. I would definitely use his services again. Thanks
Very polite, helpful young man who open our door in seconds!
February 11, 2020 , 15:39:29
Fast attendance very professional excellent service
February 10, 2020 , 03:50:05
Fantastic service, thank you!
February 04, 2020 , 18:53:25
Very friendly and very helpful thank you
January 25, 2020 , 16:27:56
Radu Keys4U Birmingham He has been brilliant and on a Saturday afternoon too thank you so much five stars
January 21, 2020 , 16:46:31
Radu Keys4U Birmingham Will recommend company. Radu was very friendly and helped up grade locks. Great service once again ☺️
January 19, 2020 , 19:21:17
Radu Keys4U Birmingham Excellent service, extremely efficient and helpful. Very friendly & went the extra mile to ensure the job was completed. Highly recommended.
January 19, 2020 , 10:56:02
Radu Keys4U Birmingham Fast, courteous and informative Top bloke, highly recommended
January 13, 2020 , 22:31:11
Radu Keys4U Birmingham Radu very quick service very helpful and job completed in no time at all Thanks radu
January 10, 2020 , 19:14:47
Radu Keys4U Birmingham Excellent work