Posted on September 20, 2021 13:14 by Tracy
Can Our Bristol Locksmiths Take Your Property Security To The Next Level?
Our locksmiths in Bristol can bail you out if you've lost your keys or if your lock breaks, allowing you to gain access to any property or safe that you own. However, our locksmiths offer a great deal more in terms of their services aside from just solving those kinds of problems. A Bristol locksmith from Keys4U Locksmith can offer a multitude of services to greatly boost the security in your property. Read on to find out how we can help you.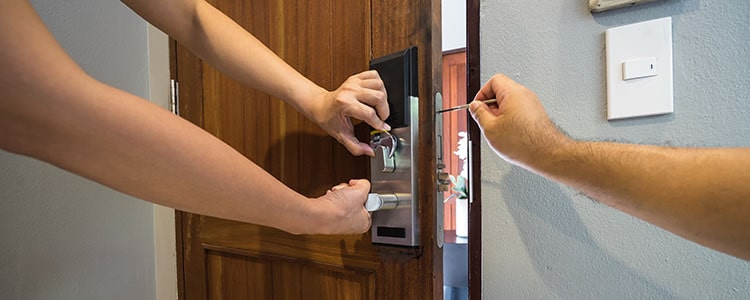 1. Smart Lock Installation
Before you start searching 'locksmiths near me' for a lock installation service, you should first be well aware of your options. If you're looking to take your property's security to the next level, one popular choice that you can look into is smart lock installation.
Keys4U Locksmith can handle the installation of a wide range of smart locks made by some of the most reputable makers in the industry. These high-tech products can be locked or unlocked across vast distances by using only your mobile phone, giving you far greater access control over your property.
Our locksmith in Bristol will guarantee that the smart lock installation process will be a quick and hassle-free affair. What's more, we can even advise on the best smart lock for your specific needs.
2. Access Control Solutions
Our professional locksmith in Bristol, UK, can implement many different access control solutions for large properties such as schools, hospitals, or office buildings. We can implement an electronic lock system for the doors in your building, which can be accessed via access cards, passwords, PINs, or biometrics. With such systems in place, you can ensure that only authorised people can gain entry to your property.
3. Safe Installation
Although you can install a safe on your own, a professional locksmith can carry out the job quickly, easily and effectively. This is especially true for wall and floor safes, which have the potential to damage the fabric of the building if you aren't careful. They can also advise on the best location for a safe, protecting it from possible fires in the future for instance. A safe that is installed properly by a professional locksmith will last a lifetime, and can even add value to your home.
If you are looking for a reliable and fast locksmith, we have you covered here at Keys4U Locksmith. We promise a fast response time, attending your premises within 30 minutes of your call, and our reliable locksmiths are available 24 hours a day, seven days a week.
We can also advise you on other ways to improve the security of your home or business premises, with high-quality locks that meet insurance companies' standards and even CCTV and alarm systems if you need them.
If you have any questions about the products and services we offer, you can call us on 01179117431. You can also send us an email to info@keys4ulocksmith.co.uk, or use the contact form on this website. What's more, book your appointment right here on our website and you'll get a 10% discount on our services.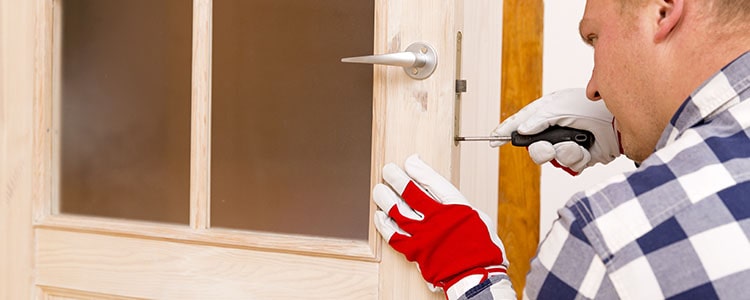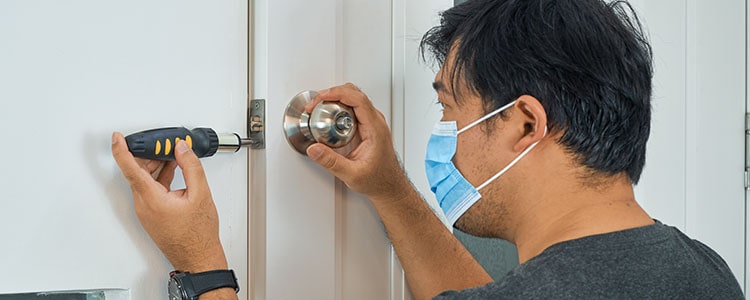 Characteristics Of A Professional Locksmith
If you're looking for a good locksmith, here's what to check for:
Offers a variety of locksmithing services: Good locksmiths can quickly resolve any lock problems, using non-destructive methods where possible.
Fast response: They should promise prompt services, especially in an emergency.
Experienced: They should be able to offer you solutions that fit your needs and your budget.
Gives free quotes: You don't want any nasty surprises when the bill comes in.
Licensed: Certified locksmiths provide quality services and give you peace of mind because they're covered by insurance.
What Knowledge Is Required To Be A Locksmith
Various Lock Types: Good locksmiths are fully up to speed with even the latest locks on the market.
Product Knowledge: They must be able to advise on which locks are best to use in specific instances, such as insurance-approved locks or electronic locks. A good Bristol access control installation firm will offer both quality and affordable options.
Safes and Vaults: Good locksmiths can also advise on other security measures such as these.
Questions To Ask Before Hiring A Locksmith
Do you have professional certifications?

Ask your prospective locksmith company if they're certified and if checks have been made on individual staff members. You can trust certified locksmith firms to provide you with effective and efficient services.

What locksmithing services can you provide?

Checking that the locksmith offers the specific service you need is essential.

How good is your customer service?

Ask to see testimonials and reviews from past customers.

Do you offer free quotes?

Don't get taken advantage of in an emergency – ask how much their services will cost before hiring them.
At Keys4U Locksmith Bristol, we offer all the above and more. We have a host of positive Bristol locksmiths reviews from past customers attesting to the quality of services we provide. What's more, we offer a full warranty for six months on any work we carry out and are fully insured for your peace of mind. Call or book an appointment through our website today – we offer a 24 hour service.