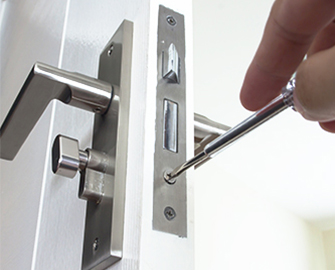 Need a locksmith? Keys4U Locksmith Liverpool can send a locksmith to your door within 30 minutes of your call. We are a 24-hour locksmith service, ready to help with emergency calls or other lock problems in both residential or commercial properties. We are the company to call for any lock problem, any day and any time. As well as this, our Liverpool locksmiths also offer new lock installations, lock replacements, CCTV, and alarm systems.
A locksmith you can trust
For your security, all our locksmiths in L2 3PF are DBS checked. On receiving your call, our technician will advise on what you need and will provide you with the best value quote for the job. We offer a 6-month guarantee on all our services. You can also claim a 10% discount for requesting a callout via our website.
A professional service
Our locksmiths in Liverpool undergo continuous professional development training, so they are fully conversant in all types of locks. A satisfied customer is always our priority, and personal recommendation is an important part of our customer base. Keys4U is aware of the need to meet quality standards and health and safety requirements, and we are both ISO 9001 and 45001 certified.
Every type of lock, in any area of Liverpool
Your Keys4U Liverpool locksmith can install or repair any lock, whether it is a mortice lock, nightlatch, rim cylinder lock, Euro cylinder lock, UPVC door lock, deadlock, window lock, or safe lock. We also provide duplicate keys. We additionally fit insurance-approved locks on request, and our standard locks comply with BS3621 and TS007.
Liverpool crime statistics
There were around 164,500 crimes reported in Liverpool for the year 2018/2019. Although burglary is not going up in the statistics for different crime types, it is still pretty constant at about 10,000 cases per year. So that you don't become a victim of this type of crime, make sure that you secure your house or business premises with the help of an emergency locksmith L2 3PF. The Police UK website advises that, as well as locking your house every time you leave it, you should make sure that garden gates are also locked.
Police UK states that:
Between November 2018 and October 2019, there were 1,531 cases of burglary. This figure represents 5.66% of the total crime figures. An article in the Liverpool Echo in February 2019 stated that: The most likely neighbourhoods to be burgled were - St Helens Town Centre, Anfield, County Liverpool, Kensington & Fairfield, and Liverpool Central. St Helens Town Centre had the most burglaries in 2018. There was one every 1.5 days. Don't let a burglary happen to you; contact Keys4U Locksmith Liverpool.
About the City of Liverpool
Liverpool is a metropolitan district of Merseyside with an estimated population of 497,409 people.
In 1190, it was known as 'Liuerpul', meaning a creek with muddy water.
It grew up around its docks and shipping trade.
Because of its historic shipping associations, there is a very diverse population.
Liverpool is rich in cultural and leisure destinations.
Keys4U is your local Liverpool locksmith. Our call-out area includes Liverpool city centre and all five metropolitan boroughs. Use Keys4U Locksmith Liverpool when you need a locksmith in Liverpool. To request a quote, call 01179117431 or email us at info@keys4ulocksmith.co.uk.
LIVERPOOL AREAS COVERED
Aigburth
Aigburth Vale
Allerton
Anfield
Belle Vale
Broad Green
Calderstones
Camp Hill
Childwall
Clubmoor
Copple House
Croxteth
Dam Wood
Dingle
Edge Hill
Everton
Fazakerley
Garston
Gateacre
Gillmoss
Grassendale
Grassendale Park
Halewood
Hunt's Cross
Kirkdale
Knotty Ash
Mill Yard
Mossley Hill
Netherley
Norris Green
Oak Hill Park
Old Swan
Orrel Park
Princes Park
Sandfield Park
Sandhills
Speke
St Michael's Hamlet
Stanley
Stoneycroft
Toxteth
Tuebrook
Vauxhall
Victoria Park
Walton on the Hill
Wavertree
West Derby
Woodlands
Woolton
Woolton Hill
LIVERPOOL POSTCODES COVERED
L1 0
L1 1
L1 2
L1 3
L1 4
L1 5
L1 6
L1 7
L1 8
L1 9
L10 1
L10 4
L10 5
L10 7
L10 9
L11 0
L11 1
L11 2
L11 3
L11 4
L11 5
L11 6
L11 7
L11 8
L11 9
L12 0
L12 1
L12 2
L12 3
L12 4
L12 5
L12 6
L12 7
L12 8
L12 9
L13 0
L13 1
L13 2
L13 3
L13 4
L13 5
L13 6
L13 7
L13 8
L13 9
L14 0
L14 1
L14 2
L14 3
L14 4
L14 5
L14 6
L14 7
L14 8
L14 9
L15 0
L15 1
L15 2
L15 3
L15 4
L15 5
L15 6
L15 7
L15 8
L15 9
L16 0
L16 1
L16 2
L16 3
L16 4
L16 5
L16 6
L16 7
L16 8
L16 9
L17 0
L17 1
L17 2
L17 3
L17 4
L17 5
L17 6
L17 7
L17 8
L17 9
L18 0
L18 1
L18 2
L18 3
L18 4
L18 5
L18 6
L18 7
L18 8
L18 9
L19 0
L19 1
L19 2
L19 3
L19 4
L19 5
L19 6
L19 7
L19 8
L19 9
L2 0
L2 1
L2 2
L2 3
L2 4
L2 5
L2 6
L2 7
L2 8
L2 9
L20 0
L20 1
L20 2
L20 4
L20 7
L20 8
L20 9
L24 0
L24 1
L24 2
L24 3
L24 4
L24 6
L24 7
L24 8
L24 9
L25 0
L25 1
L25 2
L25 3
L25 4
L25 5
L25 6
L25 7
L25 8
L25 9
L26 0
L26 1
L26 2
L26 4
L26 5
L26 6
L26 7
L26 8
L26 9
L27 0
L27 1
L27 2
L27 3
L27 4
L27 5
L27 6
L27 7
L27 8
L28 0
L28 8
L3 0
L3 1
L3 2
L3 3
L3 4
L3 5
L3 6
L3 7
L3 8
L3 9
L30 1
L4 0
L4 1
L4 2
L4 3
L4 4
L4 5
L4 6
L4 7
L4 8
L4 9
L5 0
L5 1
L5 2
L5 3
L5 4
L5 5
L5 6
L5 7
L5 8
L5 9
L6 0
L6 1
L6 2
L6 3
L6 4
L6 5
L6 6
L6 7
L6 8
L6 9
L67 1
L69 1
L69 2
L69 3
L69 4
L69 7
L69 8
L69 9
L7 0
L7 1
L7 2
L7 3
L7 4
L7 5
L7 6
L7 7
L7 8
L7 9
L70 1
L70 2
L70 8
L70 9
L71 2
L74 4
L75 1
L8 0
L8 1
L8 2
L8 3
L8 4
L8 5
L8 6
L8 7
L8 8
L8 9
L9 0
L9 1
L9 2
L9 3
L9 4
L9 6
L9 7
L9 8
L9 9
AREAS COVERED NEIGHBORING LIVERPOOL
Aintree
Bootle
Hale
Huyton with Roby
Kirkby

Tips For Hiring A Locksmith For Your Business
When hiring a locksmith in Liverpool, it's crucial to find one who's licensed and authorised to provide their services. After all, it's the security of your property that's at stake. Here are some tips:
Compare prices and fees.

Look for the best deal available, but don't settle for just the cheapest option. Look for signs of quality, in both the services and products offered

.
Ask for proof of experience. This could be a link to their website, blog, social media accounts, or any accrediting organisation, such as the MLA or other similar associations.
Check their reputation. Look for reviews of their services on independent websites.
How To Avoid A Locksmith Scam
Being locked out of your home or property is a scary experience, but inviting an unknown locksmith in Liverpool to help can be intimidating. Because people can be more vulnerable in times of emergency, there are unscrupulous individuals who may try to play on that to their advantage. Here's how to avoid falling for scams and hire only reputable, credible locksmiths:
Do your research before you call. Make sure the locksmith is registered with a national accrediting body.
Check testimonials from past customers on independent review sites.
Ask whether they carry insurance.
Whether you need a trustworthy Liverpool door and window lock repair service or are looking to upgrade the security of your home with the latest smart lock technology and alarm systems, you can definitely trust in Keys4U Locksmith.
The Essentials of a Reliable and Successful Locksmith
There are many 24 hour locksmiths in Liverpool and the surrounding areas, but reliable and skilled locksmiths can be hard to find. Don't just settle for any locksmith, though. You want the best one for the job.
Because locksmiths may have full access to your home or business establishment, inferior services can increase your vulnerability to theft and other unwanted incidents. Here are some of the essential traits of a good Liverpool professional lock tradesman:
Years of experience.
Good reputation.
Continuing Professional Development training.
The latest security products.
Insurance and guarantees on work carried out.
An expert emergency locksmith in Liverpool can help you out of any sticky situation relating to entry to your own premises or securing it after a burglary. If you need locksmith services 24/7, you can call Keys4U Locksmith Liverpool, safe in the knowledge you'll be getting skilled and trusted services fast.
We also carry out security assessments by appointment to help ensure your property is as safe as possible from unwanted intruders. For more information on our services and products, and on home and business security, visit our homepage today.
LIVERPOOL LOCAL AUTHORITIES
LIVERPOOL TRANSPORT LINKS
Port of Liverpool
The Port of Liverpool is the 7.5-mile enclosed dock system running from Brunswick Dock in Liverpool to Seaforth Dock, Seaforth on the east side of the River Mersey, and Birkenhead Docks between Birkenhead and Wallasey on the west side of the river. As well as ongoing trade vessels, the Port also welcomes visiting cruise ships from around the world.
Liverpool Lime Street
Liverpool Lime Street, located in Liverpool, Merseyside, opened in 1836 and underwent a large-scale refurbishment in the early 2000s. With nearly 20 million commuters passing through the station every year, it is the busiest station in Liverpool. As well as overground services from all over the country, Lime Street has an underground station with trains to the Wirral and across Merseyside.
Liverpool One Bus Station
Liverpool One Bus Station is in Canning Place, close to the Liverpool One Shopping Centre and within walking distance of the Albert Dock and the City Centre. Services include local Arriva and Stagecoach buses across the region and Megabus and National Express bus services to destinations throughout the UK.
Keys4U Liverpool Locksmiths
Suite 44,
Horton House,
Exchange Flags,
Liverpool
L2 3PF
01516017502
info@keys4ulocksmith.co.uk