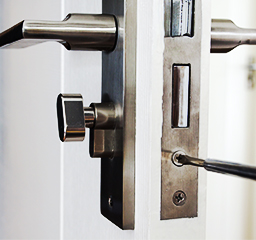 If you live or have a business in Bromley, South East London, and need Bromley locksmiths, there is one company that stands out from the rest. Keys4U Locksmith is a locksmith and security installation company that covers most major cities in England is dedicated to providing the best service available anywhere.
We have a locksmith who is local to Bromley and would be very happy to help with any security issues.
Why choose Keys4u?
✓ Available 24 hours a day availability seven days a week
✓ 30 minute response time
✓ Affordable prices
✓ Free advice and no-obligation quote
✓ 6-month guarantee
✓ 10% discount on online bookings
✓ Fully trained locksmiths
✓ Highly recommended and very good reviews
✓ British Standard locks used
✓ Big or small jobs given the same expert care
✓ ISO 9001 and ISO 45001 certified
✓ A wealth of security options
Choose Keys4u locksmith for a service which is second to none.
A Local Bromley Emergency Locksmith Service
Keys4U has an emergency locksmith located in Bromley. He is always available at the end of a phone or via email to give you friendly advice and to help with any security problems. If you need any work done, a free quote will be available. He can save you time and worry by getting you into your property quickly and carrying out the work efficiently.
All Keys4U Locksmith staff are DBS checked, so you know you can rely on them.
Your local emergency locksmith in BR1 1LU carries a full set of standard locks such as rim cylinder locks, mortice locks, deadlocks, etc.
If you want to change your locks, he can also help with that as well. Whether it's a night latch, Euro-cylinder locks, locks on your UPVC windows or doors, or Mul-T-Lock control systems, your Keys4U locksmith will be able to accommodate you. He can even help if you can't open your safe!
For your peace of mind, all the locks we provide are BS3621 and TS007 compliant.
For immediate help with locks and security installations, please contact your local Bromley locksmith on:
Tel 0207 183 9157
Email info@keys4ulocksmith.co.uk
Service Location Bromley, Greater London, BR2
Your local locksmith services include:
Lockouts and emergency situations
Fast response time
Advice on all security issues for commercial premises and the home
Lock repairs
New locks installed
Van and car lockouts
All types of security, including magnetic door locks, CCTV, door viewers
Smart locks
For these and further services we offer, see our Local Locksmith Services page.
Smart home monitoring and security
Smart home security combines alarm systems with cameras and sensors in one complete package. The system is controlled by a hub, which is linked wirelessly to the security system and accessed via the Internet. This allows you to monitor what is happening at home on your smartphone while you are away and you'll be alerted if there is an intruder. You can even turn different devices in the home on and off remotely.
Why not ask your local locksmith about smart home security?
Crime statistics for Bromley
Bromley is a reasonably wealthy suburban area, so burglary rates are relatively high. For the whole of Bromley, the Met police crime data dashboard shows that there were 1,992 residential burglaries and 587 business and community burglaries between May 2019 and April 2020. You can check the latest figures for yourself.
From May 2019 to April 2020 Bromley Town had 200 cases of burglary and 180 cases of criminal damage and arson according to the UKCrimeStats website. Updated figures are available.
News Shopper reported that from January to April 2019, Chislehurst had more burglaries than anywhere else in Bromley.
Your Keys4U locksmith in Bromley can work with you to help prevent you from becoming a victim of burglary.
Living in Bromley
Bromley lies south of London and is part of Greater London. It's the main town in the London Borough of Bromley. Commuting to central London takes about 25 minutes by train. You also have access to the countryside of Kent and the South Coast. For days out, there is Canterbury and Down House to visit, the latter being the home of Charles Darwin. The town centre has had a makeover and there is also nearby Orpington and Beckenham as other shopping centres. With good schools and a variety of house types, it scores highly as a place to live. The Happy at Home survey, conducted by Rightmove last year, voted Bromley into second place after Richmond.
Contact Us Today!
Get outstanding products matched with first-rate service, satisfaction guaranteed. Whether you're in need of urgent assistance or would like to learn more about keys, locks, and CCTV systems, call us via our details below.
We're open 24 /7! If you ever find yourself searching "locksmith near me Bromley", give Keys4U Locksmith Bromley a call at 0207 183 9157.

BROMLEY AREAS COVERED
Bromley Park
Martin's Hill
Shortlands
South Hill Wood
Sundridge
BROMLEY POSTCODES COVERED
BR1 1
BR1 2
BR1 3
BR1 4
BR1 9
BR2 0
BR2 6
BR2 7
BR2 8
BR2 9
BR3 5
BR3 6
BR4 0
BR7 5
BR7 6
BR7 9
AREAS COVERED NEIGHBOURING BROMLEY
Beckenham
Bickley
Downham
Hayes
Plaistow
West Wickham
Top Qualities of a Good Locksmith
Here are the top qualities of a great local locksmith in Bromley:
Professionalism.This should be one of your top priorities to consider when hiring a Bromley professional lock repair service company. This gives you peace of mind knowing that you are working with tried and trusted experts who are polite, efficient, and arrive on time.
Knowledge. Good locksmith companies will have the right knowledge to take on various locksmith issues. You should ensure that you are hiring someone who specialises in the particular locksmith service you need.
Reliability. Hire a company that is reliable and transparent in dealings with their clients. They should be flexible in meeting your locksmith needs.
Experience. This is crucial when hiring a Bromley lock installation service Make sure you ask how long they've been in the industry and look for reviews from past satisfied customers.
Things To Consider When Choosing a Locksmith
Below are the things to keep in mind when hiring locksmiths in BR1 1LU:
24/7 services. Locksmiths should be able to provide you with their services around the clock. This is especially important during emergencies at night when you need to access your property ASAP.
Cutting-edge tools. Bromley professional lock tradesmen should be able to bring the appropriate tools to the job at a moment's notice so they can offer a fast and effective solution for any problem that they may come across.
Excellent customer service. It's important that your Bromley door and window lock repair service provider is accommodating and friendly. In case of emergencies, they should be able to put you at ease and assure you that your issues will be solved.
Time and professionalism are of the essence when you want your lock-related problems dealt with properly. For all of your lock-related needs, call Keys4U Locksmith Bromley today. Our team of Bromley locksmith professionals is more than willing to help you out.
BROMLEY LOCAL AUTHORITIES
BROMLEY TRANSPORT LINKS
Bromley North Railway Station
Bromley North Railway Station can be found in London Borough of Bromley, which is located in the South-East London in Travelcard Zone 4. This station is around 10 miles from London Charing Cross. This station, as well as all the trains that service it, are South Eastern-operated. It is also the terminus of the short Bromley North Branch Line from Grove Park.
Bromley North Bus Station
Bromley North Bus Station covers about 50 bus routes, which serve 322 bus stops. This is a hub terminus for buses in the outer southeast London area and includes 14-day routes and two night-operating routes. Around 10 of the day routes commence or terminate at Bromley North. London bus routes, school journeys, and night routes also serve the station.
Bromley London Biggin Hill Airport
The nearest airport to Bromley Common is the Bromley London Biggin Hill Airport, which is 3.5 miles away. It is also just 12 miles from Canary Wharf and 15 miles from Central London. This airport caters to all the needs of business aviation users with its two FBOs, which offer a complete service.
Keys4U Bromley Locksmiths
Suite 17
1 Elmfield Park
Bromley
BR1 1LU
02071839157
info@keys4ulocksmith.co.uk