Qualified and professional locksmiths in and around Dagenham
Keys4U Locksmiths provide emergency and regular locksmith services for domestic, commercial and vehicle situations.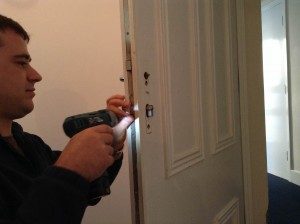 Keys4U locksmiths provide:
Local, qualified, DBS-checked, fully trained and equipped locksmiths.
Speedy service – on location within 30 minutes.
Trained agents providing free advice and estimates.
Full inventory of standard keys for all types of lock installation.
Unlocking doors service without incurring damage.
CCTV, access control, safes and alarm system installation.
ISO certification 9001 and 45001.
Full range of British standard locks (BS3621 and TS007).
10% discount for website call-out.
Six-month guarantee for products and services.
Free site security survey.
Whether your call is an emergency or a longer-term security solution, Keys4U Locksmiths are here to help. Call our 24-hour emergency line any time of day or night
Dagenham crime statistics
In the past year (November to October) there were 786 burglaries and 592 criminal damage and arson crimes in Dagenham and Rainham (source
UK Crime Stats
).
Case study: Child lock.
We were called to an unusual and in this case worrying incident where a six-year-old boy had opened the front door of an apartment and was found moments later by his mother wandering around a hallway unsupervised, but thankfully fine. We recommended adding additional security to the door with a door chain and fitting an extra internal lock on the top internal part of the door, which would be out of reach to children. One hour after receiving the call, we had fitted the chain and lock.